We provide a "Driving in Thailand" course for a foreigner. Our course is separated in 3 steps.
Step 1: Practice at our own standard driving field. Learn how to start the engine, gear changing, turning, using the car equipment, using and control the peddles.

Step 2: Practice on the real road, sharing the road with the others, crossing the intersection, lane changing, overtaking, U- Turn.
Every step is under our instructor suggestion.

Step 3: Practice for driving test.
---
Auto

 Gear 
10 hrs. 6,000 

THB

.
12 hrs. 7,000 

THB

.
14 hrs. 8,000 

THB.


20 hrs. 10,000 

THB.
---

How to apply for driving course.

1. Call to book.
2. Come to register with a passport.
3. Payment.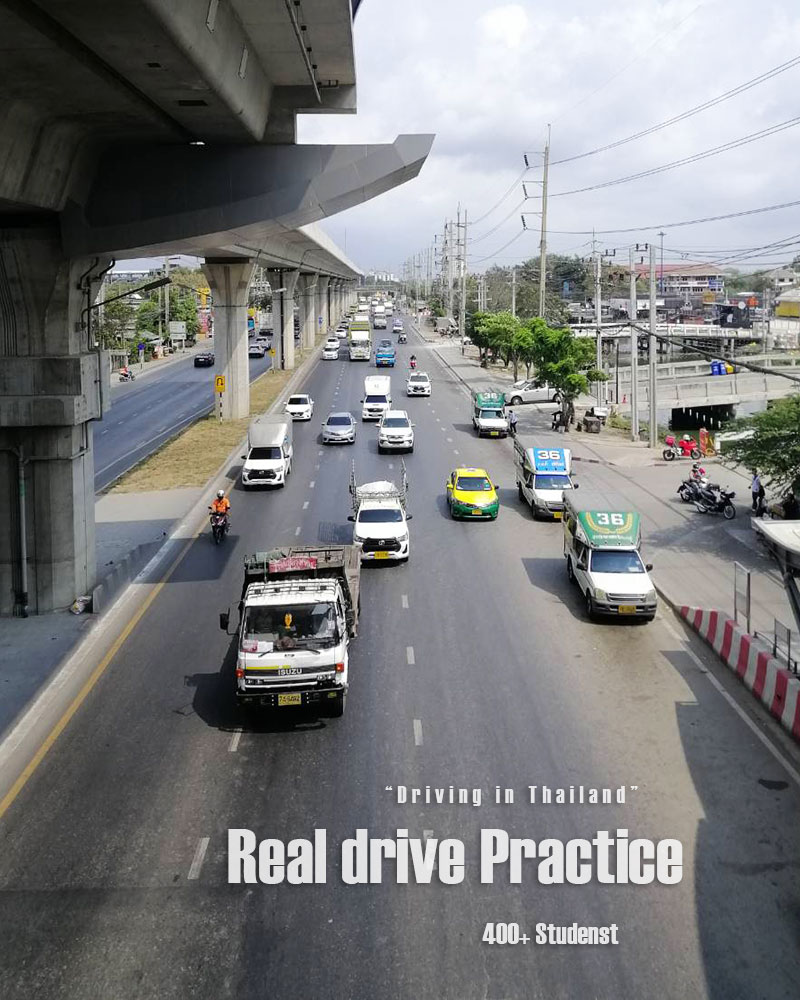 Finish our course, the student will completely know.
•    How to use the gear transmission, steering wheel, accelerator and break pedal.
•    How to u-turn, stop and parking.
•    Understanding to sharing the road with others.
•    How to drive on a one-way traffic and two way traffic.
•    How to use the signal turning and use the rear-view mirror and side mirrors.
•    The student will get more skills and experiences on the real road.
•    Training to get the driving license.
---
Standard of our Driving School.
– Our own standard driving field, training for the practical test.
– Get driving license 100% according to The Ministry of Land Transport regulation.
---
Contact Us.
566 Phraeksa Rd, Thai Ban Mai, Mueang Samut prakarn 10280, Dailyopen.
Phone : +66 89 797 3735  Ms.Than
ID_Line : thans2017
WhatsApp : 089 797 3735
E-Mail : likedrivings@gmail.com
Get a free Manual book for Exam.